GL Account Group Membership Entity Relationship Diagram
This simple diagram shows how to identify GL Account membership within GL Account Groups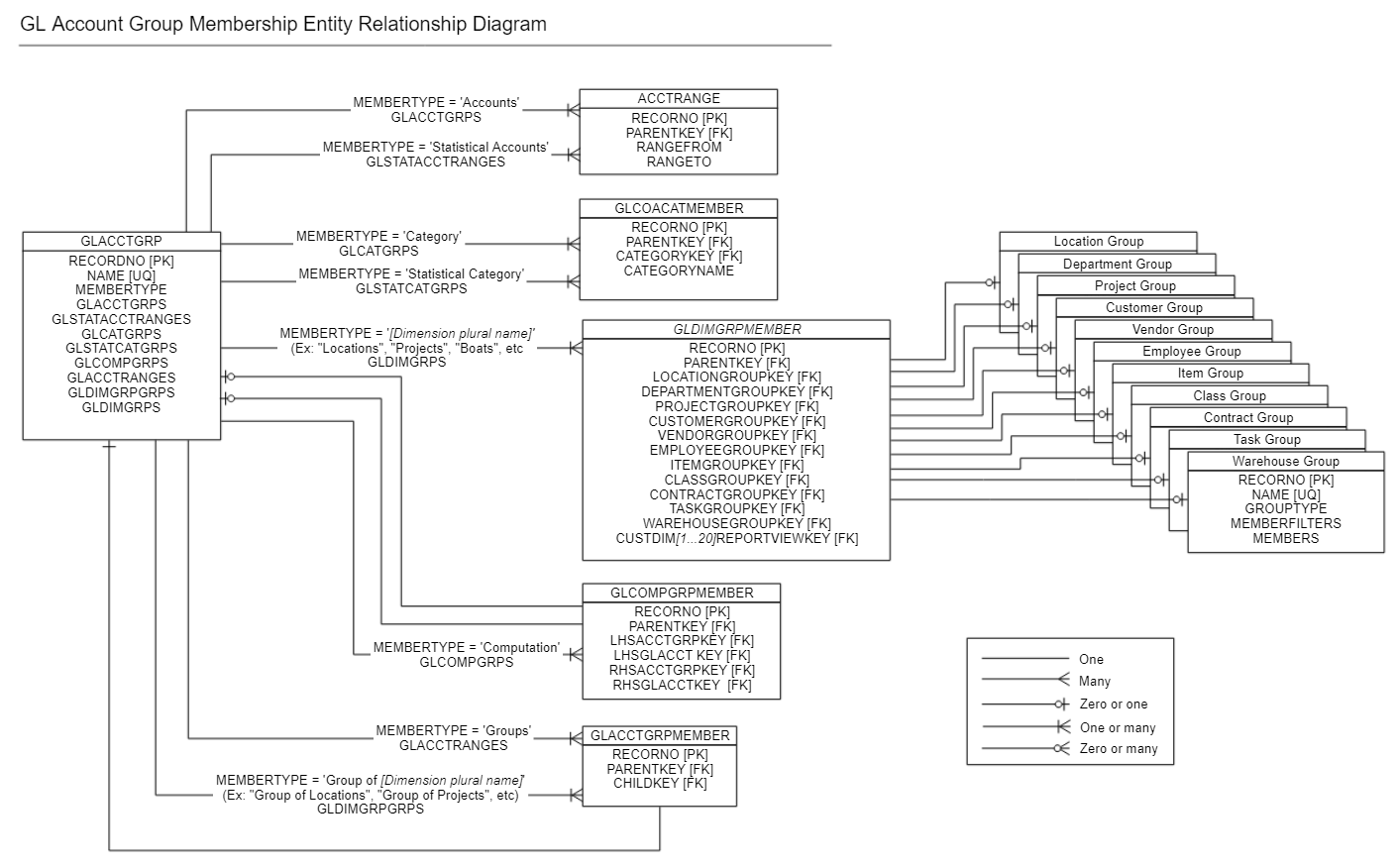 Notes
The membership for a GL Account Group is indicated by its MEMBERTYPE value:
Accounts or Statistical Accounts for account ranges (ACCTRANGE).
Category or Statistical Category for companies set up with a setup template with categories (GLCOACATMEMBER).
Computation for other account groups or individual accounts used as components in a mathematical equation (GLCOMPGRPMEMBER).
Groups or Group of Dimensions for other GL Account Groups or dimensions configured in Advanced GL options (GLACCTGRPMEMBER).